Meet the Doctors
Philip Jacobson, M.D., Director of Anesthesiology
Philip Jacobson, M.D., Director of Anesthesiology is a pleasant, compassionate and very skilled anesthesiologist. Voted "America's Top Anesthesiologists" 2006, 2007, 2008, 2009 by the Consumers Research Council of America, "An Accomplished Leader for Professional Performance award 2010 by the American Biographical Institute, Inc.", and "Lifetime Achievement Award by the American Biographical Institute, Inc."He has been very involved in research, written and presented many papers, published articles, and was selected to represent anesthesiologists before The New York State Representatives in Albany, New York. Dr. Jacobson volunteers with religious organizations to provide… More
Jon Harrell, D.O., F.A.C.S.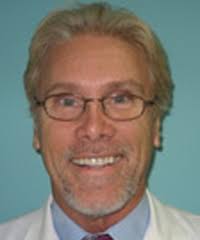 Dr. Jon Harrell has retained a lifelong passion to help others reach their potential. This passion can be seen in the work that he performs, in his teaching of other surgeons, and in his dedication to stay ahead of the power curve with the most up to date knowledge of new technologies and new procedures. Dr. Harrell is a student of science and the human form and uses his skill, knowledge and over twenty years of experience to create happiness for his patients. He enjoys meeting with people who are interested in cosmetic surgery and helping them to understand how procedures that he performs can realistically improve their appearance. Dr. Harrell brings much to the table. He is doubly Board Certified… More
Decio Carvalho, M.D.
Decio Carvalho, M.D. is a Brazilian Plastic Surgeon who graduated from the Universidade Estadual de Londrina where he completed a Mastership in General Surgery. After graduating, he completed his residency in Plastic Surgery at one of the most renowned hospitals in Brazil, Ismandade de Santa Casa de Sao Paulo, and became a specialist in Plastic Surgery by the Brazilian Society of Plastic Surgeons. While in Brazil Dr. Carvalho went into private practice, but his dedication to those in need and his passion for improving lives through plastic surgery lead him to perform pro-bono breast reconstructions at the Cancer Hospital in Londrina, Brazil.After moving to the United States, Dr. Carvalho completed a surgical residency…More