Jon Harrell, D.O., F.A.C.S.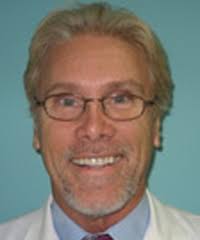 Dr. Jon Harrell has retained a lifelong passion to help others reach their potential. This passion can be seen in the work that he performs, in his teaching of other surgeons, and in his dedication to stay ahead of the power curve with the most up to date knowledge of new technologies and new procedures. Dr. Harrell is a student of science and the human form and uses his skill, knowledge and over twenty years of experience to create happiness for his patients. He enjoys meeting with people who are interested in cosmetic surgery and helping them to understand how procedures that he performs can realistically improve their appearance. Dr. Harrell brings much to the table. He is doubly Board Certified, having achieved certification in both Plastic Surgery and Otolaryngology and his surgical training has encompassed more than seven years of working under some of the finest surgeons in the country.Dr. Harrell excels in facial plastic surgery, restorative and enhancing procedures, as well as the many "body-contouring" procedures available today. Dr. Harrell received his B. A. degree from George Williams College in Downers Grove, Illinois and subsequently earned his D. O. degree from the Chicago College of Medicine. He served his internship at Brooke Army Medical Center and his residency at Walter Reed Army Hospital. After completing his training he became a staff surgeon at the 5th General Hospital in Stuttgart Germany and subsequently at Tripler Army Hospital in Honolulu. He also was Chief of Plastic Surgery at the renowned Beverly Hills Surgical Institute. Dr. Harrell holds memberships in a variety of prestigious organizations including the American Society of Plastic Surgeons, and the American College of Surgeons and is enrolled in a number of other state and national societies. His passion for plastic surgery extends beyond the operating room and Dr. Harrell has remained active in the training of new residents and fellows. He accomplishes this in his role as Assistant Clinical Professor of Surgery at Nova Southeastern University in Fort Lauderdale.
Dr. Harrell's passion and expertise have carried him into the media world as well. He has been featured on numerous radio and television shows where he has explained the benefits of cosmetic surgery and answered questions from viewers and audiences. He has also been active in the wider medical community serving on the Osteopathic Board of Hawaii and on the Board of Governors for the Honolulu County Medical Society. He is a firm believer in continuous medical education and remains current in the latest proven advances in aesthetic surgery, including minimally invasive procedures, laser based therapies and other leading edge techniques of tomorrow. This is achieved thru extensive research and reading, his University association, as well as attending aesthetic conferences on an annual basis. Dr. Harrell resides in the Fort Lauderdale area with his wife and four children. Some of his many outside interests include watersports, skiing, traveling and cooking. He is delighted and privileged to offer his services and expertise to help his patients achieve their goals.